9 ways that live streaming can help your brand grow
Live streaming has become an essential marketing tool, with the live streaming market growing 99% between April 2019 and April 2020 (Tech Jury). As the number of viewers continues to increase, livestream marketing is the key to building authenticity with your audiences.
It's clear that the live streaming industry is growing rapidly, with no signs of slowing down. With live streaming expanding across social media platforms including Facebook, Twitch and Instagram, it has become incredibly accessible to stream live content. From popstars using Instagram to broadcast live concerts from their homes, to chefs creating cook along videos, and gamers streaming their sessions, the possibilities for live streaming are endless. As we find ourselves adjusting to the new normal of lockdown, brands have also had to adjust to the new digital landscape, taking many of their online.
There's no better time to capitalise on the opportunities that live streaming presents for your brand. According to research, 80% of users would prefer to watch live video content from a brand than reading a blog. 82% would also rather consume brand content via live video than social posts (Livestream). With online video growing explosively, it's no surprise that brands are more willing to invest in live video more than ever before. The global video streaming market is projected to reach $184.3 billion by 2027.
With most social media channels launching live streaming capabilities, there has been no better time to launch branded live streams. Instagram, Facebook and YouTube are great places for consumer brands to reach their loyal followers who are already connected with them, as well as potential new audiences. B2B businesses with audiences within professional services can use LinkedIn Live to broadcast in real time to connect with potential customers and their existing client base.
Ultimately, live streaming is a fantastic way to drive revenue and increase awareness. With more audiences being drawn to video content, the instant real-time connection that can be achieved through live streaming allows brands to connect with audiences in an authentic way and engage better with customers. Here are 9 ways that your brand can use live streaming to boost your business.
1) Give behind-the-scenes access
A LiveStream study found that 87% of respondents said behind-the-scenes access is a huge draw for video content and they would prefer to watch online vs. traditional TV if it meant more BTS content.
Live streaming enables brands to become more transparent with their audience, helping them become more genuine and authentic. This in turn builds trust and makes consumers feel more connected. Never-seen-before content like videos of products being made or events being set up are popular with viewers who want to see the work that goes into brands. Clips of day-to-day life and office tours can also give viewers an insight into the people and culture behind the brand.
This type of content is a fantastic way to grow your audience and boost your traffic as viewers love seeing the humans behind a brand. By building stronger connections with your customers or audience you can build up a community around your brand.
You can see this type of content in action on Andrew Rea's YouTube channel Binging with Babish. In April 2019 Binging with Babish hosted a live Q&A and behind-the-scenes, sharing with his fans the process behind his popular YouTube channel. With over 7.6 million subscribers, a live show streamed on YouTube proved to be a great way to connect with his viewership in real time.
2) Broadcast events worldwide
Broadcasting your physical events, such as conferences, speeches and debates, can significantly widen your brand's reach. By enabling people to virtually attend your event, which they might not have otherwise been able to, live streaming is a great way to build your community online. From shows at Fashion Week to music concerts, live streaming is a great way of extending your reach globally.
During the pandemic, we saw Global Citizen and the World Health Organisation (WHO) effectively use live streaming to broadcast their One World: Together at Home event in April. The show, which was curated by Lady Gaga and featured multiple musical acts from across the globe, raised $127 million dollars for the response to the COVID-19 crisis.
It's also a fantastic way to convert sales, with 67% of people being more likely to buy a ticket to a concert or event after watching a live video of that event. Take the example of Tough Mudder which began live streaming fitness events in 2014. By 2016, their events were viewed 14.5 million times across Livestream and Facebook and engaged more than 2.5 million participants.
3) Make announcements
Create your own news channel. Live video content generates more comments, shares, engagements and viewing time than standard video. So what better way to make a new product or service announcement, or keep your customers up to date with your news and promotions? A live announcement creates urgency and excitement, so live streaming is a great way to build buzz around your news.
Apple have utilised live streams to announce their product launches. By broadcasting their product launches online, the tech giant enables fans who cannot attend the launch event in Silicon Valley to be at the heart of the action.
4) Create how-to live-streams and on-demand content
A fun and creative way to engage with your audiences is by live streaming a how-to or tutorial. A live product demonstration is far more exciting, especially when viewers can interact in real time and get involved by asking questions or submitting comments. A live stream tutorial is a great way to give your audience relevant tips and tricks which they can apply instantly. Creating valuable content that enriches your viewers experience will keep them coming back to you for more.
During the lockdown, social media platforms have seen a whole host of entrepreneurs adjust their business models to creating live streamed content. Founder of Lily Vanilli bakery, Lily Jones hosted bake-alongs on Instagram live. On her website she sold special baking kits with all the necessary ingredients so that viewers at home could follow along at home. Social media live streaming is a great way to gain exposure and build brand awareness which can ultimately help convert sales and boost growth.
5) Produce interviews
Interviews with employees can be a great way to let your audience get to know the people behind the brand. Viewers want to feel that they know a brand and can relate to them. Live videos can be filmed anywhere, in the office, in the canteen or at a meeting giving viewers a real flavour of what the brand is really like.
Bon Appetit is a great example of a brand really making the most out of live streaming platforms to connect with their audience during the lockdown. Using both Instagram and YouTube to host live shows and interviews, the food and drink magazine has successfully been able to build upon their really strong community and following, and has used this to raise money for charity during the pandemic. The magazine hosted a live 'Variety Show' on YouTube, featuring their staff in multiple game show style segments, as well as Instagram live interviews with a host of celebrities. Creating this fun and engaging content helped Bon Appetit maintain and grow its brand even in the face of the pandemic.
6) Set up live Q&A sessions
Allowing viewers to ask questions in real time will give them a sense of empowerment. This can work on any live video and can add real value especially if the person answering can really show off their knowledge and expertise. It also creates a personal connection with the viewer and can work especially well if the interviewee is an expert, the designer of a new product or CEO for example. This is a really effective way to generate leads and can help your brand to build trust and establish stronger connections with your audience.
A brand which has effectively utilised the Q&A format is New York Times Cooking, which hosted an Instagram live Q&A with Samin Nosrat, one of their contributing writers and the host of Netflix show Salt, Fat, Acid, Heat. Inviting their followers to a 'grand lasagna dinner' with Samin – in which viewers could virtually eat lasagna with the chef as they asked her questions – the publication successfully cemented their relationship with their audiences and fostered a sense of community amongst their readership.
Thrive Global, a behaviour change platform, hosted a live AMA (Ask Me Anything) segment with their founder and CEO, Arianna Huffington. The 10 minute live interview invited guests to submit their questions for Huffington to answer and saw high engagement, with over 600 reactions and 333 comments submitted during the live stream. Giving viewers the opportunity to interact with the people behind the brand, and in particular the CEO is a fantastic way to boost your brand's profile and connect with audiences.
7) Boost internal communications
Live video is an effective way to help strengthen corporate culture and build solid relationships amongst employees. Announcements, team meetings and employee training can all be done through live video. A study by Brandlive and IBM found that live video "is highly effective in keeping employees connected across regional locations and varied time zones."
In conversation with Vimeo Livestream, Audrey Plaskacz, Global Director of Internal Communications & Engagement at Lululemon shared how important live streaming was in improving their connection with their employees located all over the world. Using live video, she was able to bring Lululemon's employees together with leadership team challenges, niche inspirational talks and town hall meetings.
8) Advocate and promote recruitment
Now more than ever, live streaming has become a crucial element of recruitment processes for brands. With remote working as the new normal, talent search and recruitment has had to make a huge adjustment to the normal protocol. Not only do companies have to conduct their interviews virtually using platforms such as Zoom and Skype, but they now also have to promote their brand online.
This is where live streaming becomes a useful tool for many recruiters and talent teams. Using their own branded portals as well as LinkedIn Live, companies can connect with potential applicants and showcase their brand values. In place of company presentations and networking events, recruiters can use live streaming and virtual events to speak about the recruitment process and company culture, as well as bring in employees to talk about their own experiences.
Take the example of Boston Consulting Group, which went live with the leader of Pride@BCG on LinkedIn to give career advice to the graduating class of 2019. Similarly, PwC Sweden hosted a recruiting panel discussion, featuring current employees who spoke about their experiences and offered potential candidates an insight into the company.
9) Host regular shows
Broadcasting shows regularly on social media channels is a great way to foster a stronger connection with your audience. Whether you choose to host your live stream daily, weekly, or monthly, creating a sense of regularity can really help your brand to build up a community.
Digital Trends, a tech news and lifestyle site, hosts a daily news show on LinkedIn, Digital Trends Live. Using the professional network enables the brand to reach its target audience, building a community within its follower base.
With these 9 different live streaming formats, brands can really build up a rapport with their audiences and form meaningful connections that help them to grow. If you're looking for a new way to connect with clients, customers and prospects exploring live-streaming is definitely something you should consider. To get started, read our post on live streaming for business.
Thinking of hosting webinars or virtual events instead? Check out our post on webinar formats to keep your audience engaged.
To find out which format would work best for your business or project, get in touch with our production team at info@bombora.tv. We specialise in broadcast quality webinars, webcasts and live streaming.
Resources:
Enjoy that? You might like these: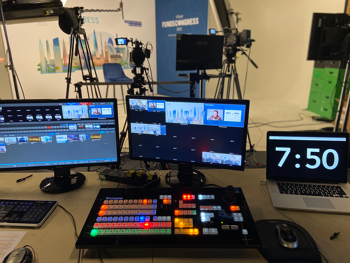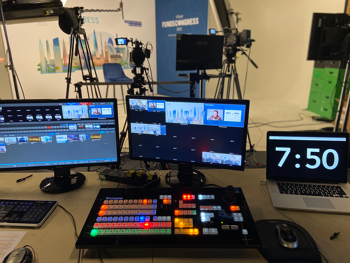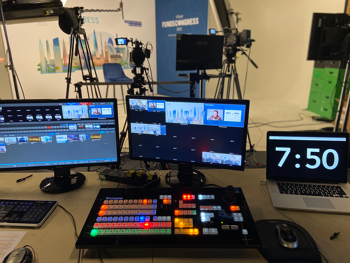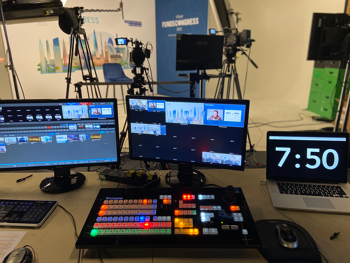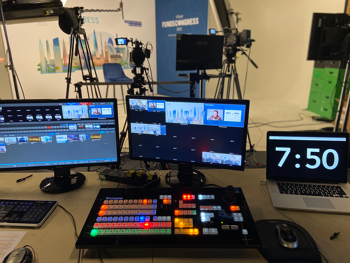 Webinars are one of the most effective communication channels for businesses and large organisations - they help you connect with employees, generate leads and impress partners and clients.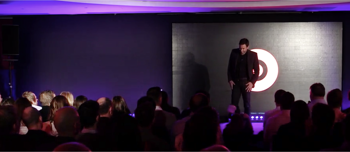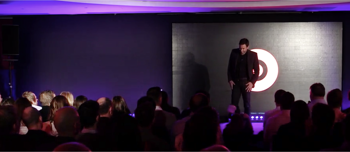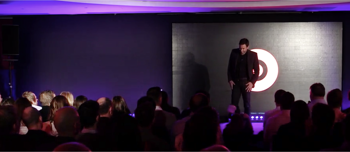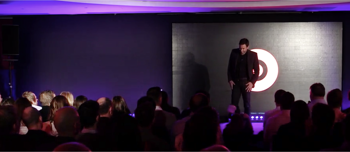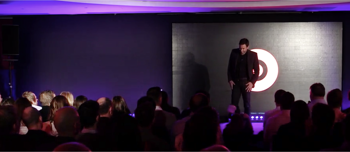 Hybrid events offer the perfect opportunity to appeal to live and online audiences. Here are the 5 key considerations to keep in mind when planning your hybrid event.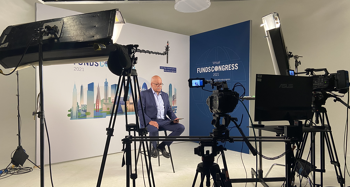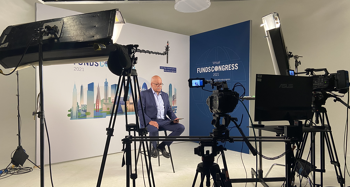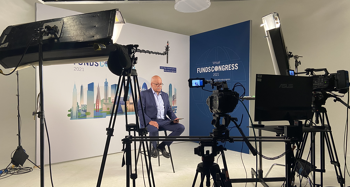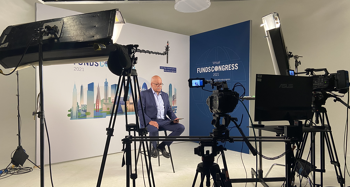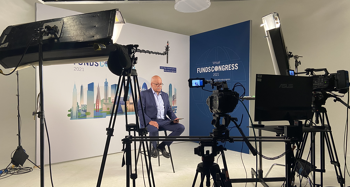 Live, pre-recorded and on-demand webinars fulfill different purposes and have their own merits. We outline the pros and cons of each in this blog post.