9 webinar formats to effectively engage your audience
Experimenting with different formats is a great way to make your webinars more engaging and find out what works best for your audience. Using the same format over and over again can cause your viewers to disengage and lose interest. Exploring different styles will not only keep your existing audience interested, but it can also help you build your viewership. By mixing it up and producing a variety of engaging, interactive experiences, your audience will be coming back for more.
1) The Masterclass
Use the masterclass format for one or two expert speakers who are happy to speak directly to the camera. This works well for content that is designed to educate your audience, such as scripted presentations and 'how-to' workshops. Adding slides or videos will create a more visually stimulating webinar and keep your viewers engaged. Real-time interactions, such as polls and Q&As, allow your viewers to ask questions throughout the class and can ensure that your audience feels confident with the material you teach.
This format is also a great way to grow your audience. By offering new viewers the opportunity to learn a new skill, you'll be able to introduce them to your business and build a following through your webinar.
2) The Panel Discussion
Panel discussions can keep your audience hooked with several experts voicing their opinions on a topic of interest. Hosting a lively discussion amongst a diverse group of experts will be engaging for your audience and can be great to increase your following, especially if each panellist has a different set of followers. Making sure that your panellists have different skills and experience can provide a lively discussion that keeps your audience engaged with varied insights.
Panel discussions also have the added benefit of encouraging panellists who are perhaps more camera shy to participate, as speakers will predominantly be talking to each other rather than speaking directly to a camera.
You will need a moderator to lead and co-ordinate the panel in a lively, but fairly formal conversation or debate. Adding a live Q&A or live polls will encourage the audience to interact and participate, ensuring they stay tuned for longer.
When organising a panel discussion it is especially important that your speakers are comfortable with the set up for the webinar, so organise a practice run to guide your speakers through the process before the event itself.
3) The Chat Show
For a less formal approach, try a chat show style webinar. Formatted like a night-time chat show, this can be a fun way to provide in-depth insights from charismatic industry experts.
For this you'll need a skilled presenter rather than a moderator – someone who can bring energy to the event and keep things moving along. Industry experts can be invited on as guests and can field questions from the presenter as well as the audience.
To ensure that your chat show is a success, make sure your speaker and guest are prepared with questions and talking points so that conversation can flow smoothly. Live interaction with the audience through Q&As and polls adds real value.
4) The Coffee Time Talk
For a casual and more relaxed webinar, try a coffee time talk with three or four experts discussing a chosen topic. This format allows for speakers to show their personality as they share their ideas and insights informally. This will also save them from preparing any slides or additional content. This is perfect for introducing your audience to new topics in a low-pressure environment.
Without a presenter or slides, this stripped down conversation will feel more genuine and allow your audiences to connect with your brand in a more authentic way. The unscripted format also lends itself well to inviting your audience to participate. Allow for live Q&A and polls so that your audience can be a part of the discussion.
5) The Interview
Interviewing an influential guest who is expert in their field will create a real buzz and draw in an audience. This simple question-and-answer interview format is a more personal approach, which makes the audience feel like they're getting uncensored inside information first-hand. Questions can be fed to the presenter in real-time, giving viewers the opportunity to interact personally with the guest speaker.
You'll want to find an engaging speaker, who can speak knowledgeably on the topic and provide answers for the viewers. Choosing an influential guest with a large following will also help you reach a new audience. A good interviewer will be able to direct the conversation and involve the audience effectively. To ensure that your interview runs smoothly, prepare a strong portfolio of questions to keep the conversation flowing and on track.
6) The Case Study
Case study webinars can be extremely effective sales tools for prospective clients. Invite a happy customer to share their experience of your products and services. Viewers will love to hear a testimonial directly from someone who has tried and tested your service or product, and will have the added benefit of being able to ask existing clients about how your service has helped them. Add videos or slides to complement your customer's story and keep your audience captivated.
7) The product demo
The product demo webinar is another effective sales tool to convert leads into sales. Use your webinar as an opportunity to show your prospective customers and existing clients how to really use your product or service. You can show your audience how to use your product with tools such as screen sharing, additional videos and slides, or even showing them physically on camera.
A live webinar is a great way to engage with your audience and answer any questions in real time, to make sure that they truly understand how your product or service functions. Make sure to choose a host who knows your product inside out and can explain all the details clearly as this will help boost confidence in your business.
8) Staff training
Webinars are a fantastic way to connect with your employees remotely and help them develop their professional skills. As the pandemic has shown us, businesses more than ever need to be flexible with technology and webinars are a great way to ensure that your employees continue to get assistance with their professional development.
Smaller, more intimate webinars allow for more intensive sessions that enable your employees to get the most out of the training session. With the ability to insert videos and slides as well as the real time conversations, virtual training sessions are a great way to communicate with your employees and ensure that they get the professional development they need.
9) Live Q&A Session
The live Q&A session is perfect for letting your audience take the lead, giving the opportunity to ask any questions they may have. This format is flexible – you could have just one host, or choose to have multiple people with different perspectives. The Q&A webinars can be set up without a specific theme, allowing for the audience to lead the discussion. This is a perfect way to engage with prospective clients, existing customers or employees. The relaxed nature of the Q&A session can encourage more people to register.
You can choose to organise a live, unscripted Q&A with questions being sent in throughout the session. This is perfect if you are happy to answer off the cuff, and know everything about your service or product.
However, if you feel more comfortable with some preparation, you can also ask your audience to send in questions ahead of the session. This will give you time to identify the more popular questions and prepare some answers beforehand.
Ultimately, hosting these sessions regularly will allow organic conversation to flow and create an opportunity to consistently build trust in your business and grow your relationship with your audience.
With webinars becoming an increasingly important tool for businesses, it's crucial to get your webinar format right. Experimenting with your webinar format is a great way to find the right ones for your audience. Remember that there's more than one format that may suit your audience and playing around is an exciting way to keep your audience engaged.
To find out which format would work best for your business or project, contact us at info@bombora.tv. We specialise in broadcast quality webinars, webcasts and live streaming.
Enjoy that? You might like these: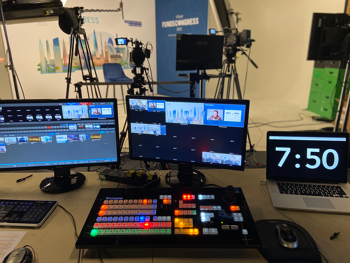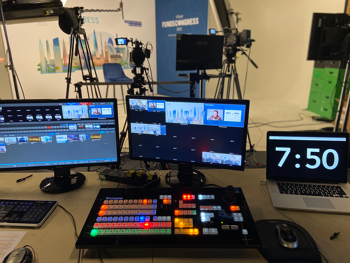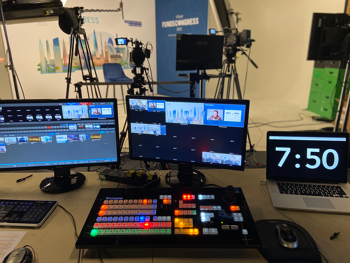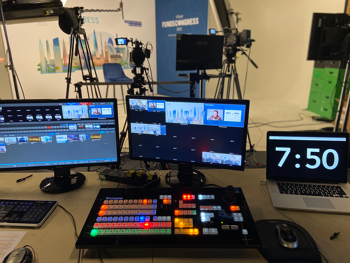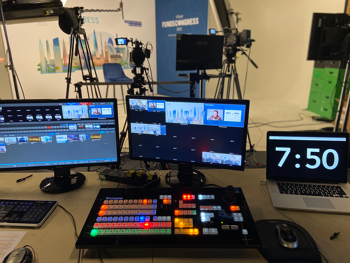 Webinars are one of the most effective communication channels for businesses and large organisations - they help you connect with employees, generate leads and impress partners and clients.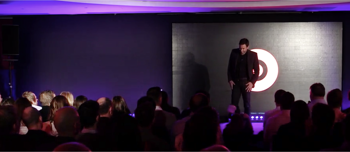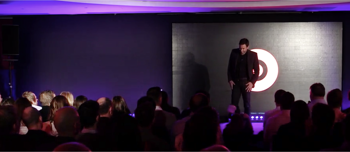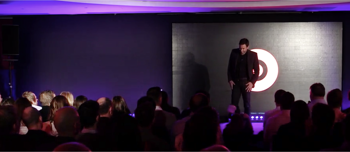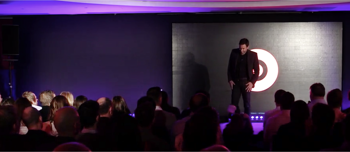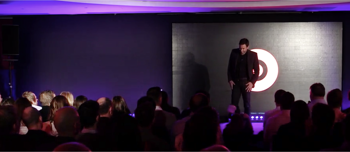 Hybrid events offer the perfect opportunity to appeal to live and online audiences. Here are the 5 key considerations to keep in mind when planning your hybrid event.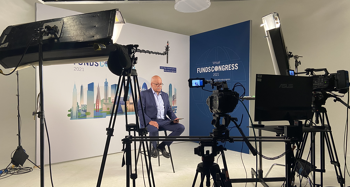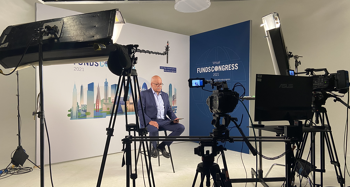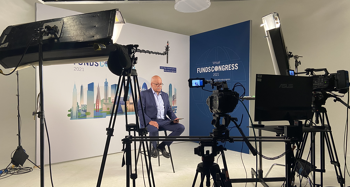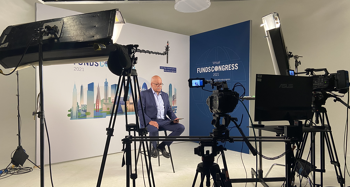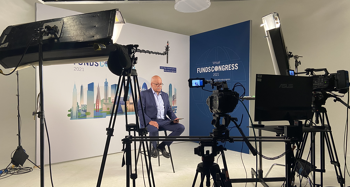 Live, pre-recorded and on-demand webinars fulfill different purposes and have their own merits. We outline the pros and cons of each in this blog post.