Live, pre-recorded and on-demand webinars: what are the pros and cons?
When hosting a webinar, you'll be faced with the choice of choosing between a pre-recorded, live or on-demand webinar. You might even choose a combination of these options. Whilst most people are familiar with live webinars, pre-recorded and on-demand webinars are becoming increasingly popular.
Each type of webinar has its own merits and fulfils a different purpose. In this article, we'll outline the different types of webinars and the pros and cons of each to help you decide which format is best for you.
What are the benefits of a live webinar?
Most people will be familiar with a live webinar format in which the event is broadcast in real-time and the audience can watch and interact directly with the speakers.
1) It has an immediate impact and you can build emotional connections
The biggest advantage of live webinars is that you can connect directly with your target audience in real-time. Although there might be some imperfections and slip-ups, the authenticity of a live webinar can help you to engage with your audiences and build important relationships virtually. Attendees are often willing to put more effort in as it's a live event, so they spend longer concentrating as they can appreciate you putting similar effort in.
2) Live interactions with Q&As and polls
To enhance interactivity, live webinars also allow your audiences to join the conversation with Q&A and polling features. Being able to respond to your audience questions in real-time adds value to your viewers, creating a discussion more tailored to your audience. Live polls used throughout the event can also help steer the direction of your discussion or conversation, helping you create a more engaging webinar.
3) Faster to produce
Compared to pre-recorded webinars, live webinars are much faster to produce as they don't require as much preparation. Whereas pre-recorded webinars might involve multiple takes and edits, live webinars will only involve one single take. Of course, preparation and rehearsals should still take place for live webinars, but the production process itself is much quicker.
What are the drawbacks of a live webinar?
1) Live webinars leave more room for imperfections
Whilst you can prepare for live webinars, they are harder to control if something goes wrong. You won't have the benefit of being able to edit your footage so you might find yourself dealing with presenter slip-ups, connectivity issues or other technical difficulties that are out of your control. However, it's also important to remember that attendees are usually a bit more forgiving of any mistakes or problems experienced because it is a 'live performance'.
2) It requires everyone's schedules to be aligned
If you're inviting multiple people to speak at your event, you might find that hosting a live webinar can be challenging when it comes to scheduling. When you have speakers from different time zones, it can be especially tricky to find a time that works for everyone.
3) It's challenging to find the perfect time for your audiences
Scheduling can also be a problem for your audiences. It's unlikely that you will find a time that works for all your target audiences, especially when they are in different time zones. You can find a time that is optimal for most of your audiences, but you'll have to keep in mind not all your audiences can attend the time you set.
What are the benefits of pre-recorded webinars?
Pre-recorded webinars are an increasingly popular format, as they allow more flexibility than live webinars. This format allows you to record your webinar in your own time and stream it as live at an optimal time for your audience. Pre-recorded webinars give you the flexibility to redo takes, change camera angles and involve different speakers. You might use a simulated live webinar if you want full control over the edit and the content before it is aired, but still want the buzz of a live webinar.
1) Greater control over your content
The most obvious advantage of hosting pre-recorded webinars is that you have much more control over the content you stream to the audience. With pre-recordings, you have the opportunity to re-record your content and edit your footage, so it appears more polished.
With a pre-recorded webinar, your footage is pre-recorded, then edited and put together into a seamless finish. The beauty of this is that you can make mistakes or have the chance to change or go back and start again during the webinar recording until you are 100% happy with your final piece.
2) You can choose the optimal time to go live
With pre-recorded webinars, you have the flexibility to choose the best time for your audiences, without having to balance the schedules of your speakers. Better yet, you'll be able to stream your webinar "as live" at different times for audiences in different time zones.
3) Reduce the nerves of your speakers
Pre-recorded webinars relieve a great deal of stress from your speakers – with no pressure of audiences watching them live and the opportunity to re-record and edit content, you can put your hosts and guests at ease. By getting your speakers more comfortable, you'll achieve a more confident presentation and ultimately more engaging webinar.
4) You can reduce technical difficulties
During a live webinar, you may encounter difficulties with connectivity and bandwidth for your speakers. Pre-recorded webinars reduce the chances of technical issues happening on the day as you can upload the presentation beforehand, and schedule the event to go live on a specific day at a specific time.
What are the drawbacks of pre-recorded webinars?
1) Less audience engagement and interactivity
Whilst pre-recorded footage will allow you to present a smoother webinar to your audiences, you will still lose out on audience engagement. It's important to recognise that with pre-recorded webinars, you won't have the same access to audience interactions and this may reduce your ability to build emotional connections with your audience.
2) Production will require much more time
With the options of re-recording and editing, the production of a pre-recorded webinar will take much longer than a live webinar. Although this longer production time may ultimately be worth it, it's important to keep this in mind as you plan your webinar. 
Combining live and pre-recorded elements
If you want to reduce the stress of going live but still want to have a level of audience engagement and interaction, you can combine pre-recorded content with a live webinar. For example, you may choose to pre-record all your talks for your event and host your Q&A session live. This will allow you to still interact with your audiences directly and engage with them in real-time, without dealing with the stress of going fully live.
What are the benefits of an on-demand webinar?
Typically, on-demand webinars are used in conjunction with live or pre-recorded webinars. They are a perfect option for when your audiences can't attend the live webinar and make your webinars more accessible to viewers. With on-demand webinars, your audiences can watch your content from any device at any time that suits their needs.
The alternative option for on-demand webinars is to upload available content for viewing without creating a live event. This will be similar to pre-recorded webinars with the options to edit and re-record content, without the live simulation.
1) You can make your webinar go further
Rather than simply hosting a live webinar and never using it again, you can turn it into evergreen content by making it available on-demand. This can help your business with lead generation as you can capture new leads through the registration page. If you've hosted a webinar on a topic that consistently drives traffic and is proven to be popular with your target audience, turning it into evergreen content is a fantastic way to increase your return on investment.
2) You can edit your webinar
If you've opted for a live webinar, you can polish your footage before making it available on demand. In this way, you'll get the best of both worlds by having the direct interactivity of a live webinar for your real-time audiences whilst maintaining a polished output for your on-demand audiences.
3) You can expand your reach
On-demand can also make your webinar more accessible, allowing your audience to access it anytime once it is published. The convenience of an on-demand version of your webinar will enable you to expand your reach and capture a broader audience.
To find out which format would work best for your webinar, get in touch with our production team at info@bombora.tv. We specialise in broadcast quality virtual events, webinars and live streaming.
Enjoy that? You might like these: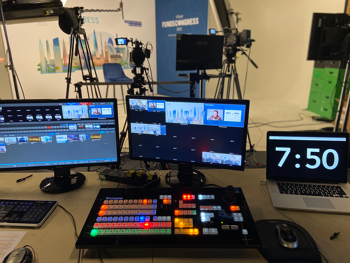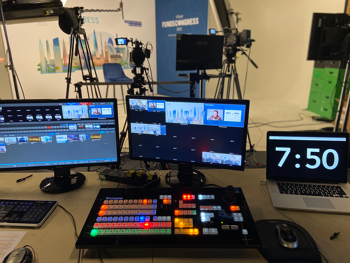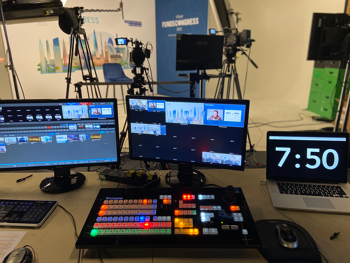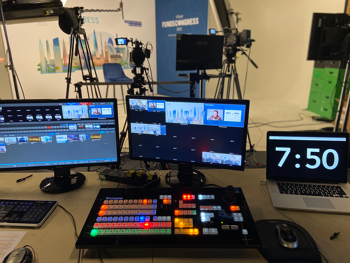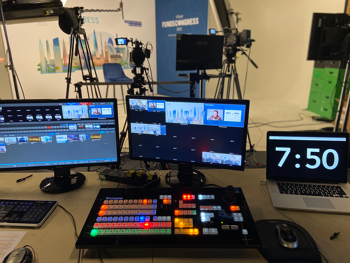 Webinars are one of the most effective communication channels for businesses and large organisations - they help you connect with employees, generate leads and impress partners and clients.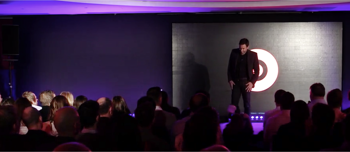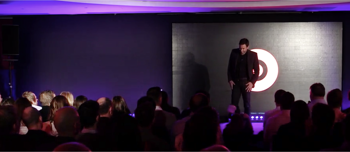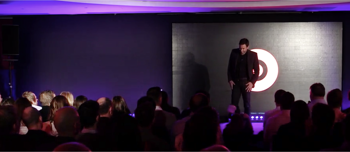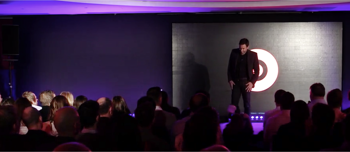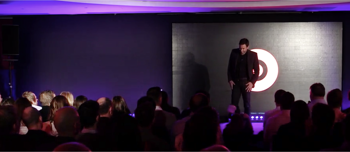 Hybrid events offer the perfect opportunity to appeal to live and online audiences. Here are the 5 key considerations to keep in mind when planning your hybrid event.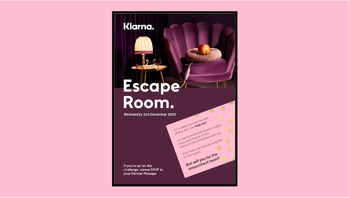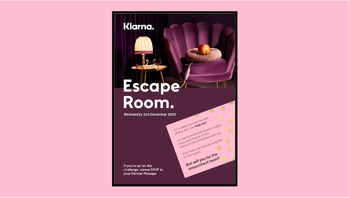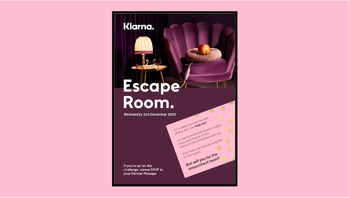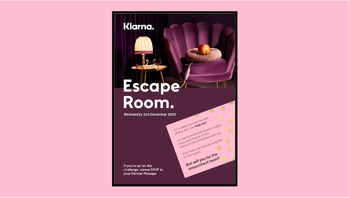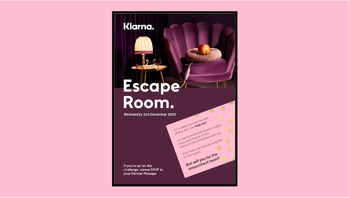 Virtual escape rooms have provided us with a fun new way to bring people together. Find out how to create a virtual escape room that entertains your audience.