9 creative ideas to make your virtual event engaging and interactive
As virtual events have become the new normal, event organisers may be thinking about new ways to keep their online events exciting for audiences. To combat the Zoom fatigue of working from home, we've been creating experiences that engage with audiences in much more personal ways and finding new ways of interacting and connecting with audiences remotely.
Bombora's Events Producer, Jessica Crimin, has been responsible for reimagining virtual events for our clients into immersive experiences that bridge the gap between the real world and the virtual world. For Jess, virtual events are about 'creating touch points to make your guests feel like they're a part of the same event.' Despite the fact that we're hosting events through a different medium now, we can still make events successful and engaging. Jess emphasises the importance of 'making guests feel like they're at the event even when it's on screen.'
Event organisers should also think about making their events unique. Jess says that organising virtual events are about 'making the formula of your event different – people have been on hundreds of zoom quizzes so you need to elevate the way you create your experience with creative planning and production.'
In this article, we'll be exploring the different ways that you can make your virtual event more exciting for audiences at home.
1) Bring the party to your audience with unboxing experiences
To take your event to the next level, you can send out unboxing experiences to your attendees and really bring a part of the experience to them. These gift boxes can add an element of surprise to your experience and bring your event to life right in your attendee's home. With gifting you can not only leave your attendees with the memories of the event, but also some physical memorabilia to keep too.
Your boxes can include anything related to your brand or your event, such as branded merchandise, food and drink or activity-related accessories. For our client, Klarna, we tailored our gift boxes with Klarna branded sweatbands, giving a subtle nod to the TikTok dance classes which were a part of the event, as well as t-shirts and beverages to enjoy throughout the day.
Jess emphasises that 'party packs bring common ground to your guests – they're drinking the same drink, wearing the same t-shirt and enjoying the same event. It really helps to bring the virtual event out of the screen so doing that element of gifting is important.'
2) Host games and competitions
Introducing a fun competitive element is sure to liven up your virtual events. Whether you choose to host virtual bingo, a dance contest or a games show, having a competition of sorts is a great way to get your audiences involved and engaged with your event. For Klarna's celebrity bingo segment, we invited comedian Rob Beckett to host an interactive session where he could chat to members of the audience and bring them right into the heart of the action. To add further excitement and bring in a physical element, we also organised prizes for the winners. By creating shared memories through competitions and games you can really emphasise the sense of community amongst your attendees.
3) Introduce virtual workshops
Classes and workshops are a really fantastic way to make your audiences feel like they're a part of your event. From life drawing classes through to TikTok dance classes, workshops are a great way to really spark enthusiasm and give your audiences an opportunity to learn something entirely new. You can also send your audiences all the materials they'll need for the workshop to bring the experience closer to them – this can be anything from drawing materials for an art class to ingredients for a cook-along. After the masterclass has finished, encourage your attendees to share their finished product on social media! This can help you to build up your relations with your audiences, as well as promote all the hard work that you've done on your event.
4) Live music and DJ Sets
Musical performances are perfect for virtual events – they bring entertainment value directly to your audiences at home. To go the extra mile, create a custom set for your musical performers so that your audience can really feel like they're attending an exclusive private concert. Klarna invited DJ Fast from the Fun Lovin' Criminals to close out their event and keep the party going. With comments coming in flying in throughout DJ Fast's set, this upbeat set proved to be a real crowd pleaser and finished off our event on a high note.
5) Host a virtual escape room
Virtual escape rooms have become a really popular team building activity during lockdown and from our own experience, they're a fun way to bring people together. Add an extra personalised touch by creating a narrative for your virtual escape room that feels relevant to your brand – craft a story that appeals to your community and immerse your audience in your world. For our virtual escape room with Klarna, we created a story revolving around Black Friday and shopping, with finishing touches to the set that gave the experience a very Klarna-esque feel. To bring a part of the escape room to our attendees' homes, we also sent a map of the escape room along with alcohol to create that hybrid experience again.
6) Share a new perspective with guest speakers
Ted-style talks have gained huge popularity in recent years for their unique way of storytelling, taking audiences on a journey that inspires and motivates. Inviting guest speakers with special stories is a great way to share a new perspective and give your audiences a burst of inspiration. The virtual world has opened up access to a whole realm of different speakers – take this unique opportunity to find a speaker that you might not have otherwise had access to such as high profile athletes, comedians or actors.
7) Organise virtual tasting sessions
Whether you choose food or drink, tasting sessions are a great way to immerse your audiences in a unique experience at home. You can arrange for your guests to receive food and drink as part of the package and have an expert talk them through the tasting experience. With so many experiences available, from cheese tasting through to wine tasting and even a beer festival, your guests can enjoy tasty treats at home and learn from leading experts in each field, making them feel like they're a part of a special event. To make the session even more personalised, think about ways to make the experience feel true to your brand – work with the providers to create a bespoke workshop that ties in with your brand's identity.
8) Make networking opportunities
If your virtual event is a professional one, it's important to include a networking opportunity, just as a physical event would. Networking is a key component of any professional conferences and if you're hosting yours virtually, it should be no different. There's so many different ways to enable networking too – you could set up designated rooms for networking, encourage attendees to make introductory videos, or schedule specific networking time during your event. Additionally, with built-in chat features on most virtual events platforms you can encourage discussion and conversation beyond the main networking session.
For New Scientist's The Future of Food virtual event, Bombora set up designated rooms and sessions for New Scientist's partners, enabling attendees to network with and talk to experts in the food and agriculture industry via video chat. Meanwhile, for Klarna's event, we created a 'Hello!' room which featured pre-submitted introductory videos from the attendees, giving them the opportunity to get to know each other through snappy, bite-sized videos.
9) Create physical and digital landscapes
To create a richer experience and elevate your virtual event, you can also create visually stimulating set design. Whether your event is hosted entirely remotely or features studio filming, creating custom staging for your event will really tie it together and give it a polished touch.
For our virtual events with Klarna and New Scientist, we created custom studio sets to emulate the setting of a physical event, as well as digital graphics for remote segments. For Klarna, we created a colourful, whimsical set featuring bright pinks and purples along with glitter and quirky accessories to reflect their brand image. For New Scientist's 'Future of Food and Agriculture' event, we tapped into the theme of food and agriculture by using thematic props and created a custom set featuring green and earthy tones.
To find out which interactive features would work best for your virtual event, get in touch with our production team at info@bombora.tv. We specialise in broadcast quality virtual events, webinars and live streaming.
Enjoy that? You might like these: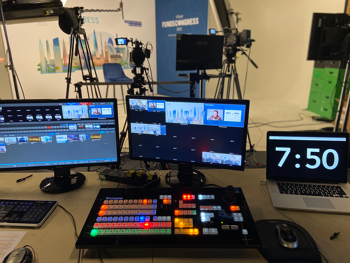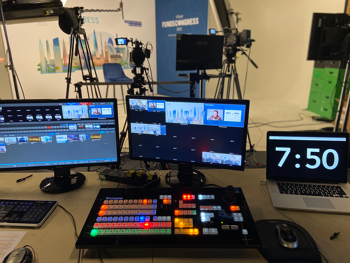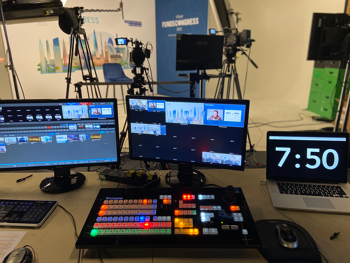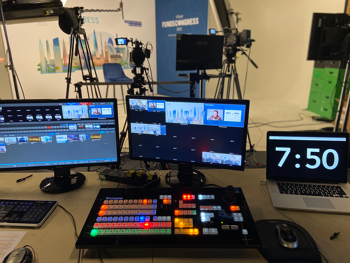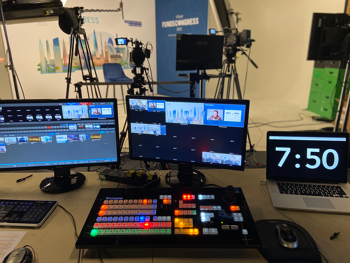 Webinars are one of the most effective communication channels for businesses and large organisations - they help you connect with employees, generate leads and impress partners and clients.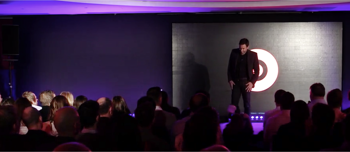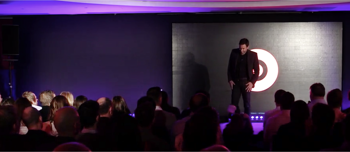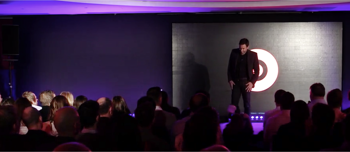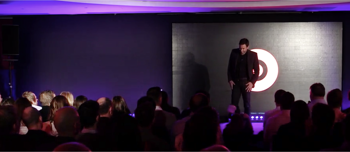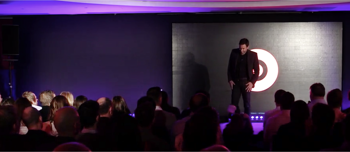 Hybrid events offer the perfect opportunity to appeal to live and online audiences. Here are the 5 key considerations to keep in mind when planning your hybrid event.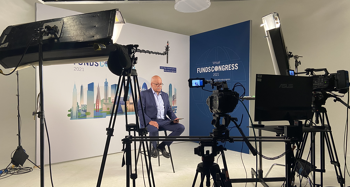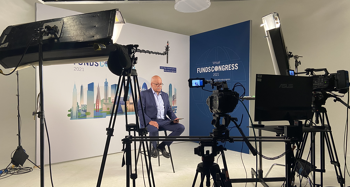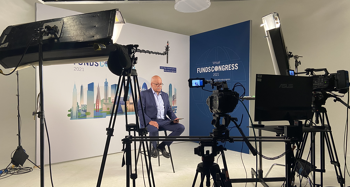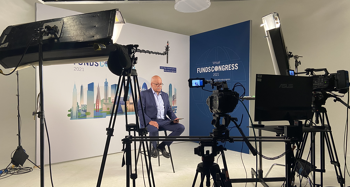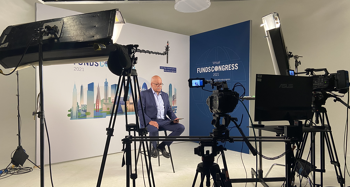 Live, pre-recorded and on-demand webinars fulfill different purposes and have their own merits. We outline the pros and cons of each in this blog post.